Corpus Christi Deck Pros
Are you looking for a reliable deck builder near you? Learn about us! Corpus Christi Deck Pros is a Corpus Christi TX deck builder that specializes in deck construction, pool deck construction, deck repair and deck staining services. In addition, we build pergolas, covered patios, and more. You are guaranteed exceptional service because our contractors are qualified and offer the best craftsmanship in Corpus Christi TX and the surrounding areas.
Here are some important reasons to choose this Corpus Christi deck builder.
Maximize your space.
If you are looking for a viable solution to expand your entertainment space, our company contractors will get the job done. Additionally, we are the best for under decking and sub roofs, making spaces more functional and spacious for you. Our company has the equipment and the best contractors for under decking service. Therefore, you will be saved the stress of having mud under the deck or being rained on while watching.
We offer the best deck design.
Are you looking for the best deck builders to help complement your surroundings? This company offers the best designs and is a leading commercial deck builder. Over the years, we have completed many projects for our customers, and we guarantee to create your dream deck design. Consider our deck repair Corpus Christi TX. If a deck repair will fix your problems, we will let you know. We offer an affordable repair service, and you don't always have to bring down the whole deck to achieve your goals. In addition, we will also build pergolas. Pergolas create a great style and shade for your property. Dream up your pergola design, and we will help you bring your idea to life. You will have the best spot for entertainment for your family or customers.
Transform your property.
If you are looking for the best way to increase your property value, build a deck, covered patio or pergola. Adding these amenities not only adds value, but it transforms your home or business into the party spot. As experienced professionals, we guarantee the highest quality and attention to every detail. You will get nothing less but excellence from pool deck contractor Corpus Christi TX. Our company is renowned as a leading deck builder, pool deck contractor, and covered patio developers. Deck staining Corpus Christi TX will also keep your deck looking great for years to come.
We are highly experienced.
Deck construction can be a challenge because you must know the type of soil and equipment needed. In most states, you must have a permit to construct, which can take a long time to secure. However, hiring professional deck contractors is the right way to make sure you follow all building regulations.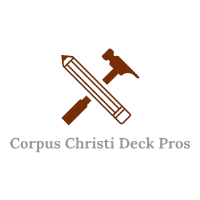 We look forward to working with you!
Thank you for taking the time to learn more about us. For more information on our deck building, pool deck construction, and other services, call Corpus Christi Deck Pros at 361-317-736. Contact us today and book an appointment. All services are provided at affordable rates. Schedule a personal consultation with our experts. We look forward to working with you!